Applying the Peter Parker Principle to GitOps with Terraform and GitLab
The Peter Parker Principle dictates, "With great power comes great responsibility." This can also be applied to the way security is applied to our GitOps processes and DevOps in general.
In this video Brad Downey, from GitLab, and I go over the Terraform Cloud and GitLab best practices and features that allow your team to focus more on managing infrastructure, and less on security concerns. Be sure to checkout the demos at the end to see the numerous ways that we can maintain security and compliance without interrupting the pipeline.
The Peter Parker Principle of GitOps: Proactive Measures to Ensure Security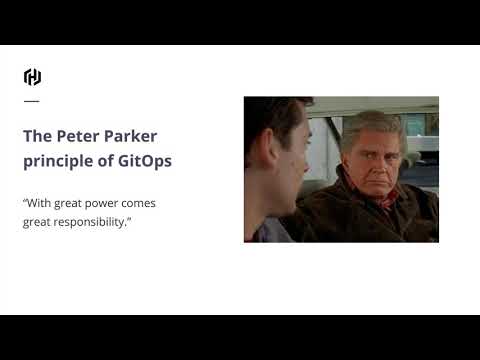 For more information about Terraform Cloud, see HashiCorp's site as well as the Learn platform to see how to get started.