Controlling Cloud Costs with Terraform Cloud's Business Tier
Terraform Cloud has added a brand-new tier with some fantastic new features. As part of this video, Michelle Greer and I take a look at Terraform Cloud's Business tier and how it can be used to help control cloud costs and also adhere to an orgnaization's policies. Some of the features in use are Terraform Cloud's Cost Estimation, the Sentinel policy-as-code framework, an integration with Splunk, and more!
Check out the video below for all the details.
Controlling Cloud Costs with HashiCorp Terraform Cloud Business Tier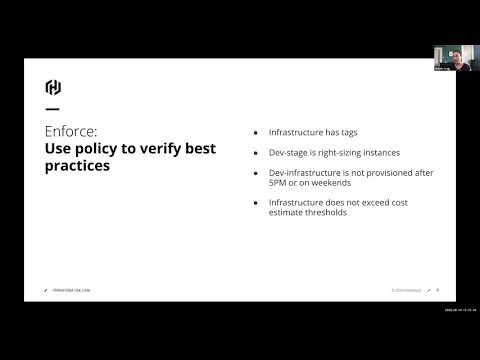 For more information about Terraform Cloud, see HashiCorp's site as well as the Learn platform to see how to get started.